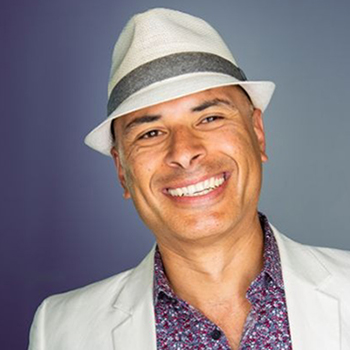 Bassam Salem was born in Cairo, Egypt. Before his 10th birthday, he had lived in Paris, France for a year and Bracknell, England for nearly two years. These diverse circumstances at such a young age instilled in him a certain comfort with being different.

Before his 14th birthday, his family emigrated to the United States on foreign student visas to the University of Utah in Salt Lake City, Utah.

Bassam started young, entering high school at age 12, starting college at age 15, and programming professionally at age 16.

He attended the University of Utah, studying Computer Science (BS '93, MS '95, MPhil '00) and Business (MBA '99).

In the mid-1990s, Bassam was a software engineer and architect including developing Philips Electronics' first-ever configurable, touchscreen-based control panel.

In the late 1990s and early 2000s, he transitioned to technology consulting and professional services with IBM, Siebel Systems (acquired by Oracle), Attensity (acquired by inContact), and Omniture (acquired by Adobe).

He was a chief operating executive with publicly-traded inContact for five years helping the company's market cap grow from $98 million to over $600 million before its eventual acquisition by NICE for nearly $1 billion.

He was also MaritzCX's chief operating officer charged with overseeing a global team of over 2,100 people in 18 offices around the world, including a number of large contact centers. The company has since been acquired by InMoment.

In late 2015, Bassam started his entrepreneurial journey founding startup consultancy Mindshare Ventures followed in early 2016 with the founding of AtlasRTX, the first company incubated within the Mindshare Ventures framework. AtlasRTX was acquired in late 2022 by NICE and Bassam now serves as General Manager of the business unit.

Given his personal life experiences, Bassam is passionate about education, immigration, and supporting the underprivileged. He was incredibly honored to be appointed by Governor Cox to the Board of Trustees of the University of Utah where he is able to apply these passions. He is based out of Park City, Utah which he has adopted as his hometown.


Want to learn more about Bassam? Check out his guest appearance on the Home Builder Digital Marketing Podcast!
Episode 09: Communicating with Customers on Their Terms
Contact Bassam:
Back to Speaker List