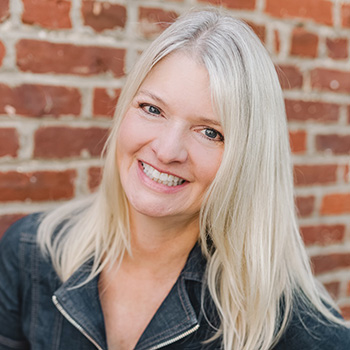 Known as a trendsetter, Carol Morgan, founder and president of Denim Marketing, has been blogging since 2006, podcasting since 2011 and is currently working on Google Helpful Content and AI strategies for marketing. She focuses on marketing strategy and integrating public relations, social media, and content creativity to tell engaging stories for clients that garner measurable ROI. She often says, "It's fun to have fun, but you have to know how."
Carol is the author of four books, including, "Social Media Marketing for Your Business," published by Builder Books. She is the creator of the nationally-ranked www.AtlantaRealEstateForum.com, Atlanta's most popular real estate news blog. Her Atlanta Real Estate Forum Radio podcast features movers and shakers in the real estate industry.
Highly involved in NAHB, Carol Chairs NAHB Public Affairs and is the past Chair of the Associates, Membership, and Professional Women in Building. She served as an advisor to NAHB Chair Greg Ugalde in 2019. She is the recipient of the 2016 Woman of the Year and a member of the Society of Honored Associates. An Oglethorpe University graduate, she is the recipient of the 2008 Spirit of Oglethorpe Award, PRSA Georgia Chapter's George Goodwin Award, the Greater Atlanta Home Builders Association's 2008 Associate of the Year, 2012 Council Chair of the Year and 2013 HomeAid Atlanta Trade Partner of the Year. Carol holds the MIRM (Masters in Residential Marketing) designation from NAHB.
Want to learn more about Carol? Check out her guest appearance on the Home Builder Digital Marketing Podcast!
Episode 11: The Importance of a PR and Marketing Plan
Contact Carol:
Back to Speaker List