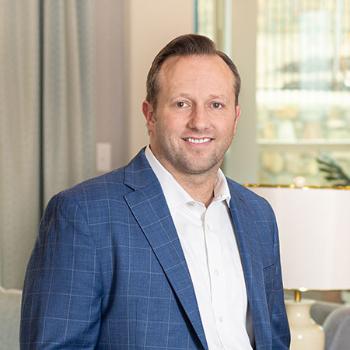 Chris Hartley joins us as a member of our Builder Panel.
Chris Hartley has 17 years of New Home Sales Experience as an On-site Sales Representative, Corporate Sales Trainer, Vice President of Sales & Marketing and Vice President of Operations. In addition, Chris is a Certified Trainer for the Texas Real Estate Commission, frequent contributor to industry leading publications, a guest on numerous industry podcasts, and a highly sought out Public Speaker. Chris has worked with both public and private homebuilders across the US and holds an active Brokers License in his home state of Kansas.
Chris was named Sales Manager of the Year by the Dallas Builders Association, a Silver Award Finalist for National Sales Manager of the Year at The Nationals through the NAHB, a Gold Award Winner at The Nationals for One to Watch through the NAHB, Texas Star Winner for Sales Manager of the Year, NAHB Young Professional of the Year finalist, and recognized in Professional Builder Magazine for 40 Under 40. Chris is an active member of the Zillow Builder Advisor Board as well as a Board Member for AtlasRTX.
In addition, Chris is an advocate for the American Cancer Society, being named a three-time Corporate Hero and is part of Team Determination participating in half and full marathons. Chris has raised over $200,000 fighting for the cause.

Want to learn more about Chris and how to embrace new technologies? Check out his episode of The Home Builder Digital Marketing Podcast!
Contact Chris:
Email - chartley@khov.com
Back to Speaker List