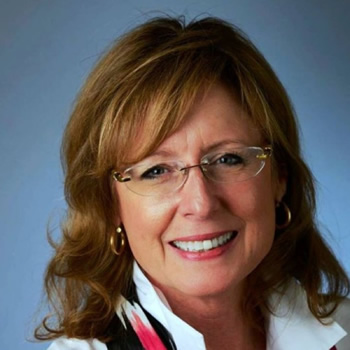 Dana Lee Kovach has been a leading figure in the Orange County advertising and marketing community for more than 30 years, spearheading the development of her agency, Kovach Marketing, into one of the most respected and successful firms in the industry.
Kovach Marketing is known for a highly effective strategy that they call "creative intelligence"—a special process of understanding the customer at a nuanced level and allowing that insight to drive the creative expression. Dana directs a team that listens to their clients, analyzes market trends and develops comprehensive programs to fully achieve marketing objectives. Together, the Kovach Marketing team has built a thriving business upon extensive experience and inspired thinking, continuing to expand its marketing and branding expertise in an ever-changing digital world.
Today, Kovach Marketing occupies a cutting-edge Newport Beach office with a complete onsite digital design studio, representing highly respected names in the homebuilding industry including Shea Homes, TRI Pointe Homes, City Ventures and Sierra Pacific Mortgage. Kovach Marketing's creative efforts, on behalf of those clients, and many more have garnered numerous local, regional and national awards for excellence.
Along the way, it is with great client appreciation, Dana and her agency have been able to support numerous charitable organizations, helping them find their identity and promote their vision. Kovach Marketing has been a regular contributor to fundraising efforts throughout the Building Industry Association and Urban Land Institute. In addition, Dana has been a board member of Families Forward and Partner of Impact Giving, working side-by-side with like-minded individuals seeking to make a difference.
Back to Speaker List