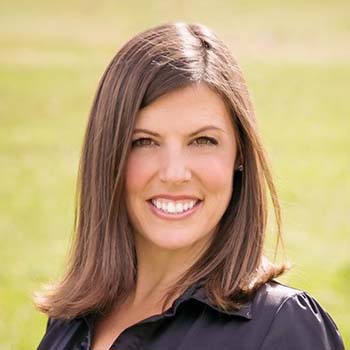 When asked what led Danielle to real estate, her response has been, "I sometimes wonder if real estate is built into my DNA." Danielle's dad owned a building company, where she worked from the age of 15 until she went to college. Drawn by her love of helping people, she pursued her Master's degree in Social Work from the University of Michigan.
After she graduated, it only made sense to combine her passion for helping people with her real estate background. She started her career working for two wonderful, reputable builders. In 2008, she wanted to expand her real estate career and went on to the world of resale where she quickly became one of the top-producing agents in Colorado. A few years later she started her own real estate company which has become one of the top-producing boutique real estate companies in the Denver-Metro area.
In 2018 she was approached by McStain Neighborhoods to take on a leadership position and become head of Sales and Marketing. Seeing the opportunity to return to new construction and be in a position to create positive change, she accepted the poison. She's now worked at McStain for three years and has played a huge role in shaping the culture, the homes, and the neighborhoods they build.
Back to Speaker List