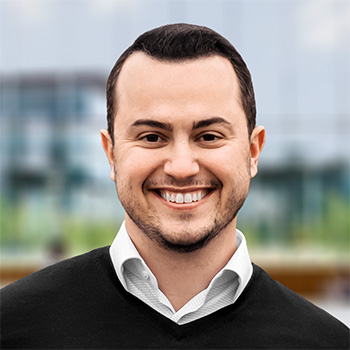 Kevin Hart is the Founder and CEO of Aireal. Over the last decade, Aireal has developed immersive, intuitive technology that focuses on the intentionality of experiences that change how one interacts and visualizes their existing or future environment. Aireal has been awarded seven global patents, with an additional six pending pertaining to proprietary technology that allows a person to experience and customize a property at scale before ever breaking ground.
Before devoting his work full-time to creating Aireal, Kevin served as the National User Experience Lead of Sogeti (Part of CapGemini), whose clients included multiple Fortune 500 organizations such as Boeing, Procter and Gamble, American Airlines, and many more.
Kevin received his formal education from the University of Texas at Dallas in business, psychology, and neuroscience, focusing on the formation of positive habits through user experience design in technology. Kevin is also certified by Harvard Business School in Design Thinking and Innovation.
Want to learn more about Kevin? Check out his guest appearance on the Home Builder Digital Marketing Podcast!
Episode 167: Immersive Home Builder Technology Tools
Contact Kevin:
Back to Speaker List