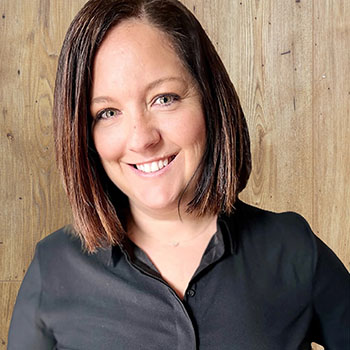 Melissa Galland is a passionate building industry champion dedicated to building better brands. With a marketing background that spans two decades, working in-house and as a consulting partner for various builders and industry partners, Melissa has built a reputation for driving meaningful results.
As the founder of DO&Be Agency, Melissa has an unwavering belief that everyone deserves a brand that works as hard as they do. Realizing that marketing alone is not the sole solution, Melissa and the team at DO&Be Agency adopt a holistic marketing approach. They orchestrate comprehensive solutions that combine all the elements by prioritizing experience strategy, data-driven insights, the right talent, and a touch of magic.
Melissa is dedicated to continuous improvement, embodying the motto of "do and be better" in her work and personal life while fostering that same ambition in others. This relentless commitment to better is why Melissa is thrilled to share the valuable lessons she has acquired from her diverse experiences at the Builder Marketing Summit.
Passionate about creating lasting change, Melissa actively engages in industry leadership roles to promote important causes. With a heart full of love and gratitude, she serves on several boards and committees, including the HomeAid Portland Board, Portland PWB Council Chair, and NAHB's Cultural Vibrancy Committee (formerly DEI) Vice-Chair, displaying her commitment to promoting diversity, equity, and inclusion.
Back to Speaker List