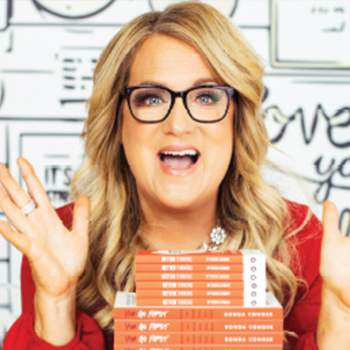 Ronda began her career in 1993 with KB Homes in Las Vegas. Starting in sales and then moving on to marketing, design, and construction, Ronda learned all aspects of home building. Now, Vice President of CBH Homes, Ronda has been instrumental in guiding the company and strengthening their position as Idaho's number one home builder for the past 19 years. Voted Best Place to Work in Idaho for 11 years and counting, she oversees all areas of the company and leads the CBH troops daily. Ronda's award winning team is a force to be reckoned with. From implementing new technologies, to creating new programs, to constantly updating processes - they are always on the hunt to be better. They're passionate, caffeinated, and are leading the way in the construction industry. As an active member of the Boise business community, Ronda was awarded the 2018 Woman of the Year by the Idaho Business Review. As a national speaker for the past 10 years and an author of three award winning books, Ronda is ready toshare her passion and energy with all she comes in contact with.
"I'm on the hunt for better in all areas of my life." -Ronda Conger
Want to learn more about Ronda? Check out her episode of The Home Builder Digital Marketing Podcast!
Contact Ronda:
Back to Speaker List