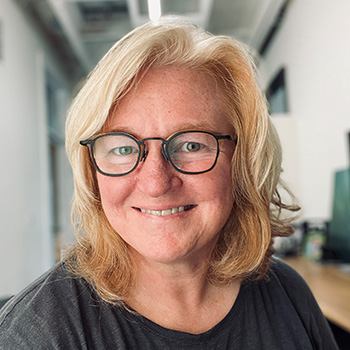 Teri embraces a "how might we" curiosity about the little things that matter most to people and collaborates with developers, builders and entrepreneurs to turn those observations into places and experiences that make the world a better place.
Teri has brought to life some of the most valuable and recognized brands in resort and community development. She spent 10 years as Chief Marketing Officer for Newland, and was the architect of the Newland brand, and its application in more than 40 communities in 14 states, where she also led new community start-up, opening 11 new communities in 4 years. Previously, her brand design agency in Canada handled all of Intrawest Corporation's vacation ownership resort launches in 3 countries. Today her company, tst ink (www.tst-ink.com) works with some of the most innovative community developers, homebuilders and entrepreneurs to identify deep customer insights and create places and brands people connect with and experiences that matter.
Her work has been featured in USA Today, Forbes, and many other industry publications. She was named "one of the most influential women in homebuilding" by BUILDER Magazine and was inducted into the William S. Marvin Hall of Fame for Design Excellence in 2015, the second woman ever to earn this honor. Teri writes regularly for the National Association of Home Builders' Best in American Living and is a frequent speaker on consumer insights and brand experience design. She spearheaded the America At Home Study (https://americaathomestudy.com/) at the start of the COVID-19 pandemic to understand changes in consumer behavior, and home and product preferences as a result of the pandemic, which may have lasting impacts on home and community design.
Teri serves as Co-chair of the Global Wellness Institute's Wellness Communities & Real Estate Initiative, and Assistant Chair of Urban Land Institute's Residential Neighborhood Development Council. She is a Teaching Assistant at Northwestern University (Medill School of Integrated Marketing Communications), a member of Garman Homes' Advisory Board, and the Founder of Philosophers Café 101, a public forum for engaging conversation and exchanging ideas. She has an M.Sc. (honors) in Integrated Marketing Communications from Northwestern University, a B.A. in Communications and Sociology from Simon Fraser University, and studied Journalism at Carleton University.
Want to learn more about Teri? Check out her guest appearance on the Home Builder Digital Marketing Podcast!
Episode 107: Let Your Human Show
Contact Teri:
Back to Speaker List