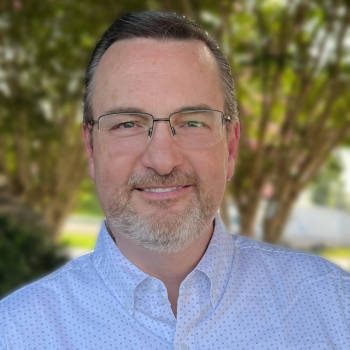 As President of Blue Tangerine, Greg uses digital marketing to help home builders grow sales.
He's always had a knack for both business and computers. When Greg was 12 years old, his mother decided to take a programming class. He tagged along and was quickly helping her and the other adult students with their assignments. As a teenager, his mother's preschool became his first business advisement experience, when, with her class at capacity with a waiting list, he advised her to raise tuition rates.
Greg began developing home builder and eCommerce websites in late 1999 and has been hooked ever since. The tools have matured since that time, but one thing has never changed: the goal to grow sales!
In 2006, as VP of Operations for eCalton, Greg purchased the company and achieved his dream of owning his own business, renaming it Blue Tangerine Solutions. BTS built great websites, but Greg learned that to grow sales, you also need to drive traffic to the site. In 2014, he partnered with Erik Martinez's agency, Triad Analytics, to expand the agency's marketing services. In 2017, the companies merged together and became today's Blue Tangerine.
Blue Tangerine is a digital marketing and website development agency that specializes in helping home builders grow their sales. They achieve that goal by helping you build a better website and drive more qualified traffic to the site. Greg considers it a privilege to lead this growing team of talented professionals.
Greg enjoys teaching the techniques and skills that he's learned. He has become a translator as he bridges the language gap between technology people and business people. He can explain complex technical topics in easy to understand language. Greg has presented at the International Builders' Show (IBS), the Southeast Building Conference, the Best Home Building Practices Summit, as well as other webinars, events, and conferences. He is proud to be the host of the Home Builder Digital Marketing Summit.
Greg loves his roles of husband and father the most. He enjoys spending time with his amazing wife, six awesome children, and their lovable Goldendoodle, Lincoln. True joy is found in the family.
Greg has an MBA, with an emphasis in Management Information Systems and eCommerce, from North Carolina State University and a Bachelor of Science degree in Computer Science from Brigham Young University. He is Google Ads and Google Analytics certified.

Want to learn more about Greg? Check out his episode of The Home Builder Digital Marketing Podcast!
Contact Greg:
Back to Speaker List